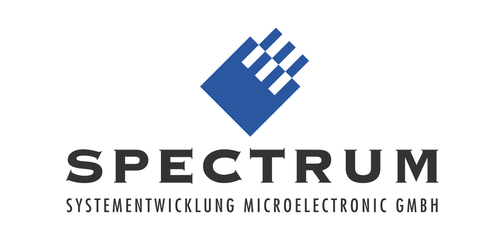 Buy

SPECTRUM INSTRUMENTATION GMBH

Products Online
Spectrum - Your Partner for High-Speed & High-Resolution PC instrumentation (A/D, D/A and Digital I/O cards in different platforms like PCI, PCI-X, PCI Express, PXI and CompactPCI.)
Show More
Spectrum - Your Partner for High-Speed & High-Resolution PC instrumentation (A/D, D/A and Digital I/O cards in different platforms like PCI, PCI-X, PCI Express, PXI and CompactPCI.)


Spectrum is a pioneer in the design and manufacture of PC based test and measurement instrumentation that is used for electronic signal capture, generation and analysis. The company specializes in high-speed digitizer, high-resolution digitizer and arbitrary waveform generator (AWG) technology in the megasample and gigasample per second range. Spectrum has available over 400 modular products in the most popular industry standards: PCIe (PCI Express), LXI (Ethernet based), PXI Express (PXIe), PXI, PCI, PCI-X and CompactPCI. Products are available with 8 bit, 12 bit, 14 bit and 16 bit analog resolution. Software can be used to allow the products to perform the functions of a wide variety of test instruments including: oscilloscopes, data loggers, multi-channel data acquisition systems, FFT spectrum analyzers, logic analyzers, pattern generators, data streaming systems (FIFO) and transient recorders.

Spectrum has drivers for more than 50 different Linux distribution versions and also offers SBench6 - its own powerful and intuitive interactive measurement software.
Spectrum is completely customer and service orientated and we have always given the customer's needs our highest priority.
Show Less